Posted by Gun Builders Depot on Jun 10th 2020
Sig's P320 handgun is highly modular, like the AR-15: Using a single firearm component, the entire gun can be quickly modified to accept three types of cartridges in four variations. Just as the AR-15 made the 80% lower a popular way to build a black rifle from scratch at home, the customizable P320 is making the 80% handgun a popular at-home build, too. The process is similar to cutting and drilling an 80 lower and mechanically, it may be even easier. Let's look at the configurations and how the P320 works, then we'll see how to build an 80% version at home.
---
Sig Sauer P320 Configurations
In addition to the four configurations below, the P320 is capable of chambering 9mm, .40 S&W, and .357 SIG.
Full-Size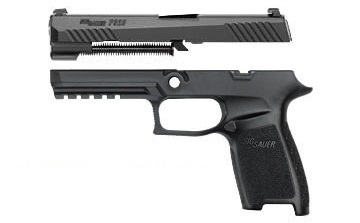 Length: 8.0"
Barrel length: 4.7"
Width: 1.4"
Height: 5.5"
Weight: 833g (29.4 Oz.)
Carry-Size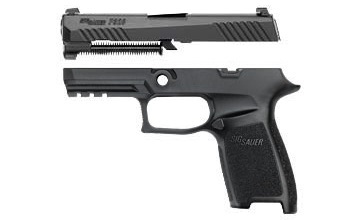 Length: 7.2"
Barrel length: 3.9"
Width: 1.4"
Height: 5.5"
Weight: 737g (26.0 Oz.)
Grip length is the same as Full-Size
Compact-Size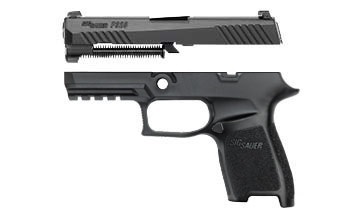 Length: 7.2"
Barrel length: 3.9"
Width: 1.4"
Height: 5.2"
Weight: 737g (26.0 Oz.)
Subcompact-Size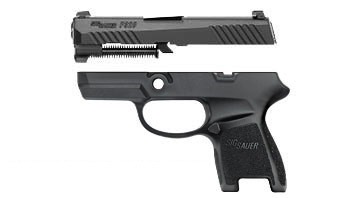 Length: 6.7"
Barrel length: 3.6"
Width: 1.3"
Height: 4.7"
Weight: 708g (25.0 Oz.)
Regardless of configuration or caliber chambered, all P320s use one universal chassis, or fire control unit.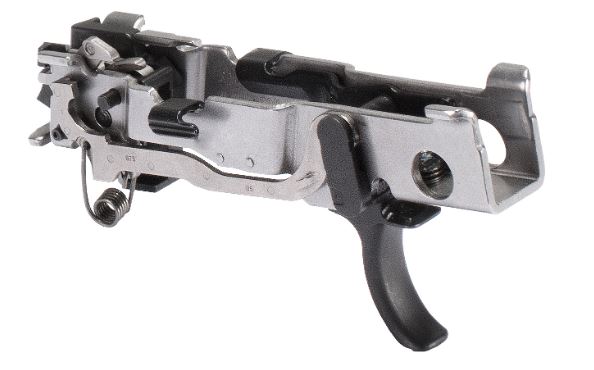 Shown above assembled with a parts kit, this is the only part of the handgun considered a firearm. The frame, slide, barrel, and other components used to swap between calibers and sizes are not considered a firearm.
---
P320 80% Fire Control Unit (FCU)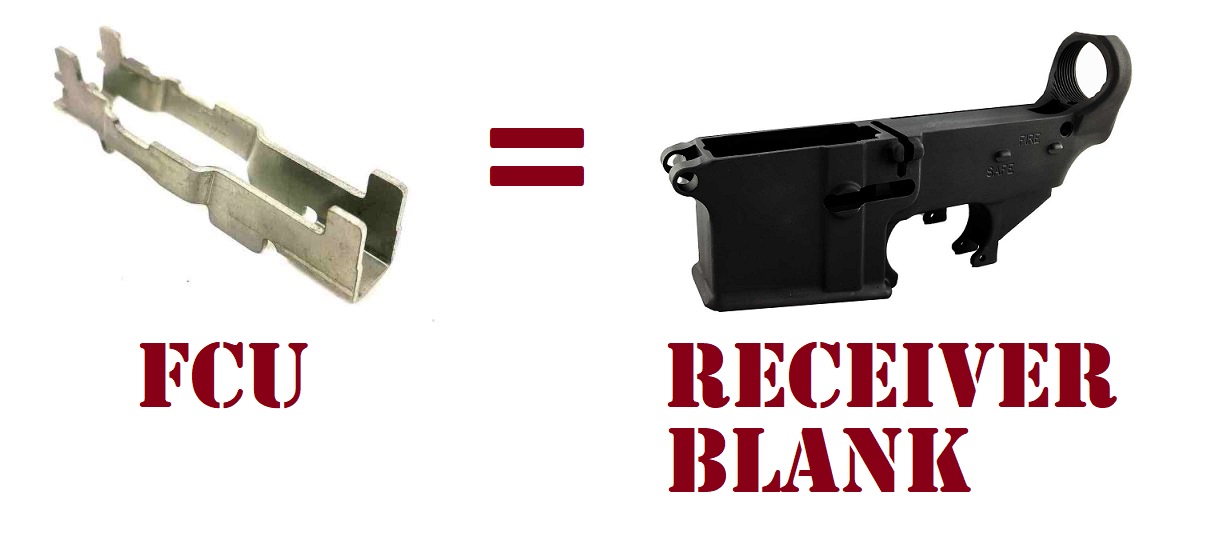 Like the original 80% lower receiver, the 80% Fire Control Unit, or FCU, is considered by the Bureau of Alcohol, Tobacco, and Firearms to be a receiver blank: A non-functioning piece of equipment that almost resembles a firearm, but is not capable of meeting the legal definition. For the FCU to be considered a firearm, it needs to be drilled with a hand drill using a jig, and a few other basic modifications need to be made by you, the end user. The required jig and tools for completing these steps is included with the P320's 80% pistol build kits, available in Carry-Size or Full-size.
---
Fabricating the FCU Into a Firearm

The firearm component of the P320's build kit consists of the jig, a block for hammering and forming the FCU's rails for the slide assembly, and the parts kit with striker and trigger assembly. Completing the FCU for assembly is easy. All the drill bits you need for completing the various pin holes on the FCU are included with the kit. Some other basic tools are required:
Mallet or hammer
Tabletop vise
Drill press
Dremel
Small Dremel cutting wheel
Fire Control Unit Machining Steps
This visual guide provides a complete and detailed step-by-step set of instructions for cutting and drilling the 80% FCU into a completed unit. Reference the pop-up graphics to determine which drill bits to use for each pin hole. The sides of the jig are also clearly marked to indicate which bit to use for each section.
FCU Parts Assembly
With the FCU cut and drilled, the final steps require installing the parts that come with the P320 pistol kit. Reference the next video for a detailed breakdown of how to install all components. Whether you chose the Full or Carry kit, these assembly steps are the same:
With the internals installed and your FCU fully assembled, you're now the proud owner of a P320-compatible handgun. This chassis is 100% compatible with factory Sig Sauer components in all three chambers and four size configurations. Swapping between any of the available combos means picking up a different frame (Sig calls them "grip modules") and the appropriate barrel, slide, and magazine. This modularity makes the Sig P320 an amazing handgun for range days, concealed-carry, and all other applications. Sig Sauer's Max Michel shows to quickly and easily swap your FCU between various grip modules, slides, and barrels.
---
DISCLAIMER: If you are new to the world of DIY gun building, you likely have a lot of questions and rightfully so. It's an area that has a lot of questions that, without the correct answers, could have some serious implications. At GunBuilders.com, we are by no means providing this content on our website to serve as legal advice or legal counsel. We encourage each and every builder to perform their own research around their respective State laws as well as educating themselves on the Federal laws. When performing your own research, please be sure that you are getting your information from a reliable source.
---